While some students select their own housing, others may be assigned housing by their Housing Coordinator.
Each community maintains a priority waitlist and a general waitlist. In addition to attempting to house students on the priority waitlist, we will also do our best to accommodate as many students as possible from the general waitlist but must acknowledge we will not be able to accommodate all interested students.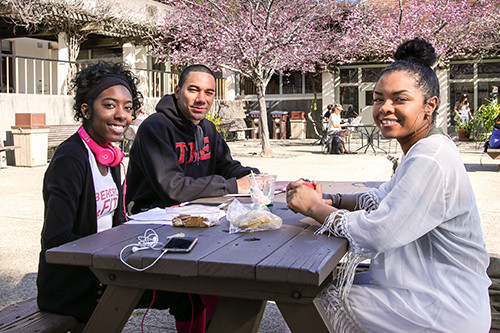 Tips for students on housing waiting lists:
Be flexible. The more flexible you are when ranking room preferences in your application, the greater your chance of being assigned housing. Return to the Housing Portal if you would like to update the room preferences listed in your housing application.
Be patient. We cannot predict when or what type of spaces may become available, or how many waitlist students we will be able to accommodate prior to the start of fall quarter. We recognize that you are eager to be accommodated on campus, and your active application represents your interest in university housing.
If a space matching one of your room preferences becomes available, you will be assigned to the space. You will not receive notification prior to being assigned.
If there are no spaces available that match your room preferences, you may be offered a different room type if one becomes available. Alternate housing offers are made via UCSC email and students are required to accept the offer within twenty-four (24) hours or the offer is void and the space will be offered to another student. Closely monitor your UCSC email and/or set up email forwarding to have your UCSC email forwarded to another account you check regularly.
If at any time your plans change and you are no longer interested in university housing it is your responsibility to immediately cancel your application (studenthousing.ucsc.edu). There is no fee for cancelling an application prior to a space being assigned; cancellation fees will apply in all cases of a student cancelling a confirmed housing space. more »
Off-campus Housing Resources
An online Renters Workshop to help students optimize their rental search and provide valuable tips for first-time renters.
The Places4Students.com rental listing site contains off-campus rentals in the communities surrounding UCSC, as well as roommate profiles of UCSC affiliates who are looking for off-campus housing. Viewing of rental listings and roommate profiles is restricted to UCSC affiliates so this is a great resource for all UCSC students!
If you successfully find off-campus housing before being assigned a space on campus, immediately cancel your waitlist application to avoid being charged a cancellation fee. more »